Color A Smile is a nonprofit organization that distributes cheerful drawings to Senior Citizens, Our Troops Overseas, and anyone in need of a smile. 
Every month we distribute thousands of new drawings and make many people happy. 
Volunteers of all ages can color our pages and mail them to us. 
You can volunteer and help us to spread smiles.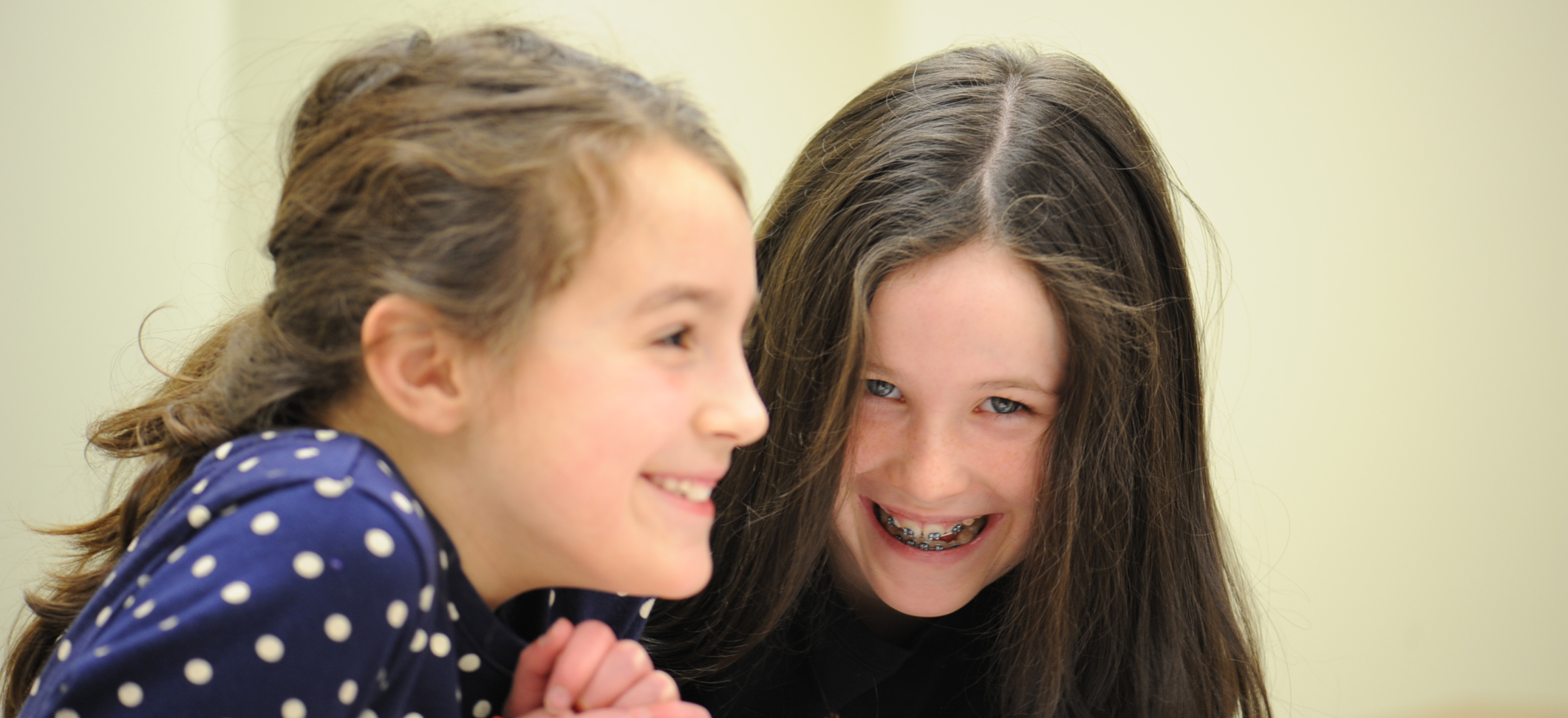 VOLUNTEER TO COLOR CHEERFUL DRAWINGS
* School children
* Scouting troops
* Religious groups
* Creative Adults
* Corporate team builders
Any Age -- Any Ablility
VOLUNTEER TO COLOR OUR CHEERFUL PAGES
_______________________________________________________________________________________
Comments from our Volunteers: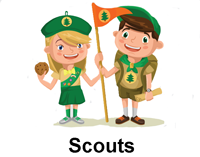 "Please accept these on behalf of Troop 50184 from Tom's River, NJ.  Our troop thinks the world of your mission.  Thank you!              ~ Sarah S, Girl Scouts of the Jersey Shore
"On behalf of Cub Scout Pack 171, please accept these pictures colored with love and laughter.  We hope they bring lots of smiles."  ~ Katie K
"Our Girl Scout Troop colored these together and with their families.  It was a great opportunity to discuss what we are grateful for and helping others.  Thank you !  ~ Jessica G, GS Troop 63009,
"Here are some wonderful drawings from Daisy Troop 40347 in Fanwood-Scotch Plains, New Jersey."  ~ Joyce, Troop Leader                                                             _____________                                                            ____________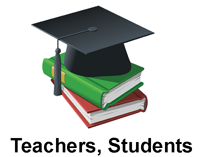 " The children who attend the Hanover Township School Age Child Care Program hope these pictures brighten up others' day.  The children understand the importance of community service and helping others."  ~ Lauren M, Program Coordinator,                                            Hanover Township Public Schools
"Our children in Junior Kindergarten through 8th grade had a wonderful time coloring the pictures.  This is our 14th year in helping Color A Smile."  ~ Kathleen S,     After School Program Director, St. Bridget School,           Richmond, Virginia
____________                                                            ____________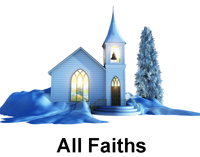 "It was an end of the year service project the children did in lieu of an end of the year party.  It taught the children that something as simple as drawing can brighten up someone else's day.     Thank you for all you do at your organization."  ~ Lisa G, St. Catherine of Sienna Parish, Mountain Lakes, New Jersey                                                                                                                             
____________                                                            ____________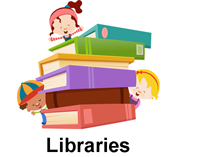 "The children of Coleman, Michigan are happy to send you these 44 colorful drawings to be shared with anyone who needs a smile.  We are teaching the children different ways that they can "Build a Better World.  One important way to do that is by helping others."  ~ Amy CG, Library Assistant, Coleman Area Library,                Coleman, Michigan
"We did a community day for our Summer Reading Program and we colored these pages. We hope these pictures will cheer up those who need a smile." ~ Ms. Natalie, Roselle Public Library, Roselle, New Jersey
____________                                                            ___________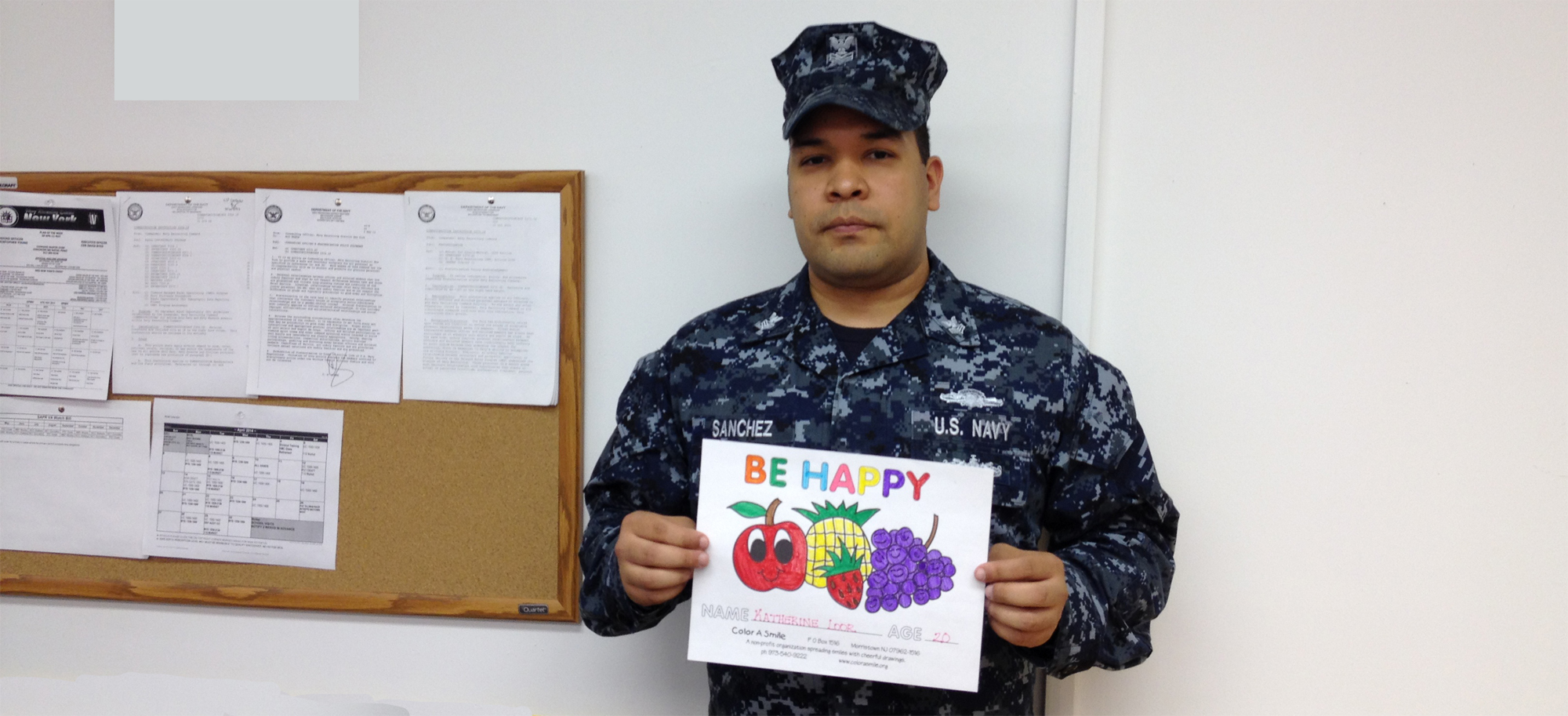 SEND SOMEONE A 1-YEAR SUBSCRIPTION OF CHEERFUL DRAWINGS
* Senior citizens
* Nursing homes
* Our troops overseas
* Meals on Wheels programs
* Veterans homes
Anyone in need of a smile can receive our drawings.
SEND A SUBSCRIPTION TO SOMEONE
_____________________________________________________________________________________
Comments from our Recipients: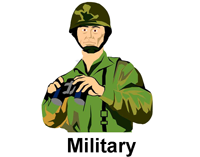 "On behalf of the residents and staff at the N.J. Veteran's Memorial Home in Menlo Park, we would like to thank Color a Smile for your most generous donation of colored pictures for our residents.  Your donations help to provide a better quality of life for our residents."  ~  Elizabeth S-H, Chief Executive Officer, Christine C, Supervisor of Recreation
"On behalf of the residents and administration of the Rhode Island Veterans Home, I would like to thank you for the colorful drawings from your students.  It's nice to see that some of the colorings have flowers and sunshine.  Thank you for thinking of our veterans."  ~ Alysa B, Supervisor of Therapeutic Activities, Rhode Island Veterans Home
____________                                                           ____________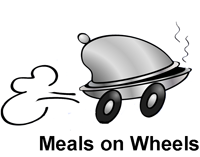 "Thank you for the lovely coloring's by the children.  My favorite time of the year has arrived.  The beautiful pumpkins, scarecrows, and fall flowers are so welcomed.  Please keep the colorings coming, we all love them.  ~Rosemary L, Meals on Wheels Director
"Thank you all for the creative and beautiful colored pictures.  Your thoughtfulness is very much appreciated; the pictures bring a smile as well as decorating many refrigerators!" ~ Debbie F, Coordinator, Warren County Meals at Home Program                                                                                                 
____________                                                            ____________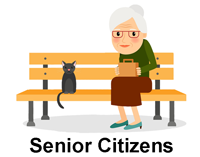 " Dear Gina, Thank you for the nice color page.  It made me smile when I saw it. You are such a good colorer and it was at my seat at the Senior Center." ~ Miss Phyllis, Port Morris, New Jersey
"Thank you so much for the nice picture you colored.  I put your picture of my refrigerator.  You hard work was much appreciated." ~ Barbara K
____________                                                            ____________