Color A Smile is a nonprofit organization, where volunteers of all ages and abilities, create cheerful crayon drawings.  Every month Color A Smile distributes thousands of these colorful masterpieces to Senior Citizens, Our Troops Overseas, and anyone in need of a smile.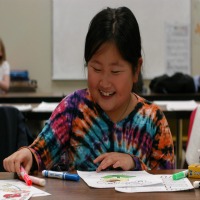 Volunteer to color
School children - Scouting troops - Religious groups
Volunteers of any age, that like to color, can create cheerful drawings.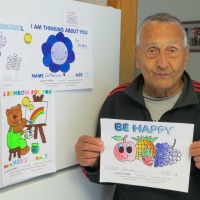 Subscribe to receive
Senior citizens - Nursing homes - Our troops overseas
Anyone in need of a smile can receive our drawings.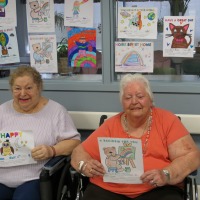 Donate
Color A Smile is always grateful and often amazed at the generosity of our donors.
We promise that we will always use our resources efficiently and responsibly.